Featured Movies
Paris 05:59: Théo & Hugo
Paris 05:59: Théo & Hugo
2016
IMDb 6.5/10 97min
Theo and Hugo meet each other in a sex club in Paris. After building a special connection while having sex...
Blood Brother
IMDb /10 90min
Brother's Blood takes place on the mean streets of a city in decay, where a recently released convict...
Fist Fight
IMDb 5.7/10 91min
When one school teacher unwittingly causes another teacher's dismissal, he is challenged to an after-school fight.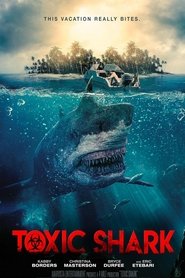 Toxic Shark
IMDb 5.3/10 87min
A tropical singles retreat takes a terrifying turn when guests realize a poisonous shark is infesting the surrounding water. Not only will it rip apart its victims, but it also uses projectile acid to hunt - in and out of the water.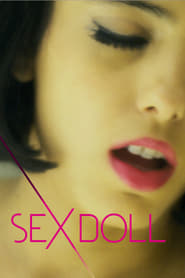 Sex Doll
IMDb 4.5/10 102min
Set in London's world of high class call girls, Amoureux Solitaires tells the story of London based French escort Virginie, and Rupert, a man who rescues trafficked girls - A tale of modern love.
Ripper
IMDb 7.1/10 23min
London , 1888 and the Ripper murders are gripping the country. The people of Whitechapel are afraid to walk the streets at night, the police are no closer to cracking the case. But someone is watching, waiting, ready to strike.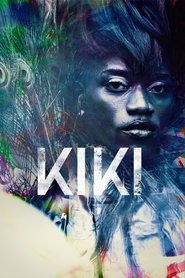 Kiki
IMDb 5.1/10 94min
A group of LGBTQ youths of color unite to form a safe gathering space.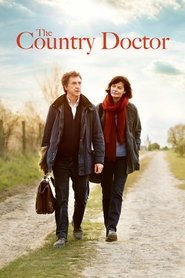 Irreplaceable
IMDb 6.6/10 102min
All the people in this countryside area, can count on Jean-Pierre, the doctor who auscultates them, heals and reassures them day and night...
The Transfiguration
IMDb 6.1/10 97min
When troubled teen Milo, who has a fascination with vampire lore, meets the equally alienated Sophie, the two form a bond that begins to blur Milo's fantasy into reality.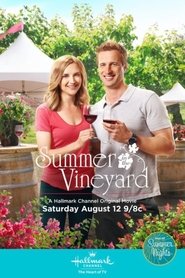 Summer in the Vineyard
Summer in the Vineyard
2017
IMDb 6.4/10 0min
Sorrento Farms' first vintage is about to be bottles in time for a splashy food-and-wine festival
A Bag of Marbles
IMDb 7.3/10 110min
The adventure of a Jewish kid and of his brother escaping the Nazi persecution in the occupied France.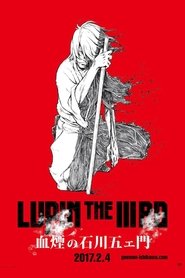 Lupin the Third: The Blood Spray of Goemon Ishikawa
Lupin the Third: The Blood Spray of Goemon Ishikawa
2017
IMDb 7.9/10 54min
47 Meters Down
IMDb 6/10 87min
Two sisters, vacationing in Mexico, are trapped in a shark cage at the bottom of the ocean, with less than an hour of oxygen left and great white sharks circling nearby.
Below Her Mouth
IMDb 5.9/10 94min
An unexpected affair quickly escalates into a heart-stopping reality for two women whose passionate connection changes their lives forever.
Road Less Traveled
IMDb /10 87min
Country music singer Charlotte comes back home to Tennessee a week before she's set to get married,...
Unforgettable
IMDb /10 0min
A woman sets out to make life hell for her ex-husband's new wife.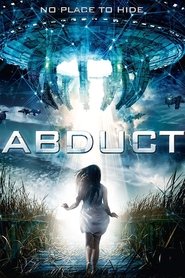 Abduct
IMDb 6.5/10 110min
A Texan paranormal radio host attempts to protect a young orphan woman from an onslaught of deadly alien and psychic phenomena, only to discover the world of the paranormal might be far more sinister and cohesive.
Dawn of the Justice League
Dawn of the Justice League
2016
IMDb 8/10 22min
Kevin Smith hosts a look behind the scenes of upcoming movies from the DC Films universe, featuring the trailer for "Suicide Squad."
The Conjuring 2
IMDb 8.2/10 134min
Lorraine and Ed Warren travel to north London to help a single mother raising four children alone in a house plagued by malicious spirits.
Megan Leavey
IMDb 7.1/10 116min
Based on the true life story of a young Marine corporal whose unique discipline and bond with her military combat dog saved many lives during their deployment in Iraq.
Jason Bourne
IMDb 6.9/10 123min
The CIA's most dangerous former operative is drawn out of hiding to uncover more explosive truths about his past.
Resident Evil: The Final Chapter
Resident Evil: The Final Chapter
2016
IMDb 5.7/10 106min
Alice returns to where the nightmare began: The Hive in Raccoon City, where the Umbrella Corporation is gathering its forces for a final strike against the only remaining survivors of the apocalypse.
Eva Hesse
IMDb 7/10 108min
Documentary feature film focusing on the life and times of Eva Hesse, a ground-breaking artist who was active in New York and Germany in the 1960's.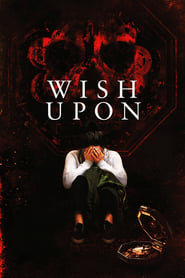 Wish Upon
IMDb 4.7/10 90min
A teenage girl discovers a box that carries magic powers and a deadly price for using them.
Star Trek: Horizon
IMDb 5.9/10 102min
In a time prior to the United Federation of Planets, a young coalition of worlds led by Earth battle the Romulan Star Empire for their very survival.
Face 2 Face
IMDb 7.4/10 0min
Over a series of video chats, a teenage outcast reaches out to his childhood friend, but finds that behind the veneer of popularity and a seemingly perfect life, she hides a disturbing secret.
A Cure for Wellness
IMDb 6.5/10 146min
An ambitious young executive is sent to retrieve his company's CEO from an idyllic but mysterious "wellness center" at a remote location in the Swiss Alps, but soon suspects that the spa's treatments are not what they seem.
Under the Bed
IMDb 5.7/10 120min
Inspired by true events, in which a stalker took up residence underneath the bed of his female target.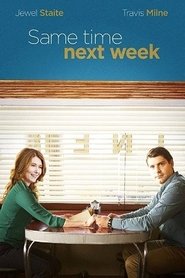 Same Time Next Week
IMDb 7.1/10 0min
A widow and a widower struggle to let go of the past as their friendship blossoms into romance.
The Lost City of Z
Spoor
IMDb 6.7/10 128min
Janina Duszejko, an elderly woman, lives alone in the Klodzko Valley where a series of mysterious crimes are committed. Duszejko is convinced that she knows who or what is the murderer, but nobody believes her.
La La Land
IMDb 8.6/10 128min
A jazz pianist falls for an aspiring actress in Los Angeles.